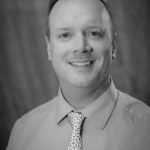 Well, here we are in late October, and our focus has been on communicating "internally" through our school forum system, rather than here in the blogs on our public website. The school year at TLA Online is off to a flying start. The first four to six weeks of the year is a busy time for every school, ours included, but around this time of year parents, students, and staff tend to have settled in to the realities of a new school year, and "onward and upward" we all go.
Our office and facilities are closed on October 22 and 23 for our twice annual staff conference. We'll be focusing on three primary themes of communication, consistency, and community…all through the overarching lens of our vision of Strong Families and Lifelong Learners. Over eighty TLA Online staff members from around British Columbia will come together to collaborate, discuss, and learn together. It's a special time for all of us, as we work together closely in online environments but only get a chance to physically see the totality of our staff twice each year. We will be focusing on the the aforementioned themes, as we work to examine and enhance our service to TLA families this year and into the future.
We accept year-round "continuous enrolment" at all grade levels as well as cross-enrolment in grades 10-12. Contact us any time if you are curious as to whether distributed learning through TLA Online is a good fit for your family.