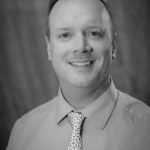 Hello all!
TLA Online is pleased and excited to welcome you to our first ever round of extensive parent conventions. We ran something similar in Prince George last year, and we help organize the BC Home Learning Conference at TWU each year, but this is a bit different and more ambitious. TLA families and the general public are all welcome to attend and participate. The sessions will focus on supporting learning in the Distributed Learning environment, some specific to TLA, but some sessions may be of interest to parents in general.
Steve Borley (K-9 Vice Principal) and I will be at each venue in person, supported by teachers who are local to each area. Virginia Hooper (LSS VP) and Mary-Anne VanderHorst (10-12 VP) will be participating via video. Sessions vary by location, but include:
Outdoor education
Robotics with Ozobots
Building resilience
Growth mindset
Thriving in TLA's Grad Program (virtual, every venue)
Learning Support Services leading to the Evergreen or Dogwood Certificate (virtual, every venue)
Fun session on intro to juggling for all ages (every venue)
Beyond the textbook
My child needs Learning Assistance, help!
Gems and adventures in TLA's online resources
We have also added a screening of an excellent film called Screenagers: Growing Up in the Digital Age at each location. If you have friends or family who only want to attend for Screenagers, they are welcome to attend by donation.
In order to help us prepare, please fill in the form here if you plan to attend.
Sessions will be held at the following locations. Please click the link to find the unique schedule for each day:
Surrey, Sept. 3
Abbotsford, Sept. 4
Kamloops, Sept. 5
Prince George, Sept. 6
Dawson Creek, Sept. 7
Golden, Sept. 9
Castlegar, Sept. 10
Vancouver, Sept. 12
Mill Bay, Sept. 13
We hope to see you at one of the convention sites! Feel free to share this information widely.
Blessings,
Gabe Linder