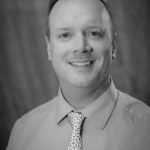 Hello TLA Families,
As mentioned in the last TLA Times newsletter, enrolment/registration for the 2018-19 school year is now open. Please find the link by clicking "admissions" on the main page of the school website at schoolathome.ca.
Please be sure to click 2018-19 Admissions to re-enrol for next year.
We encourage you to re-enrol early. Sometimes teachers and programs do fill up, particularly in our Home, Blended, and Learning Support Services programs. Early enrolment helps us to plan for teacher and program needs for the coming year.
If you are wondering if your enrolment was received: if you receive an email that says "Thank you for submitting an application to TLA!" and you click the link to verify your information, your enrolment has been received and there is no need to call to check. 
If you aren't sure and want to check: simply go back and click the re-enrolment link and you will see a blue star by the children you have successfully re-enrolled. 
What's new in 2018-19:
-a new Two Day Blended grade 9/10 program taught by Mrs. Hahn
-K-12 Outdoor Education program including options for grade 10-12 graduation credits.
-in a decision based on parent feedback, our One Day Blended options in Cloverdale will be consolidated into a One Day Blended grade 3-6 program with a focus on STEM (Science, Tech, Engineering, Math).
-a grade 8-12 Choir program led by Mrs. McEwan at our Hawthorne location.
-online Forensics 11
-any other new courses or programs will be announced to the whole community when they are put in place.
Who to contact:
For questions regarding K-9, contact Steve Borley at sborley@schoolathome.ca
For questions regarding grade 10-12, contact Mary-Anne VanderHorst at mvanderhorst@schoolathome.ca
For questions regarding Learning Support Services and special education, contact Virginia Hooper at vhooper@schoolathome.ca
Thank you, and we look forward to the opportunity to serve your family again in the 2018-19 school year.
Blessings,
Gabe Linder